Having your professional corporate headshots should be a fun thing to do. So, first and foremost, don't stress about it! I understand that some of you may not like to be in front of a camera and/or do not know how to pose, but with the right approach and guidance, your photoshoot session will be a good experience and enjoyable.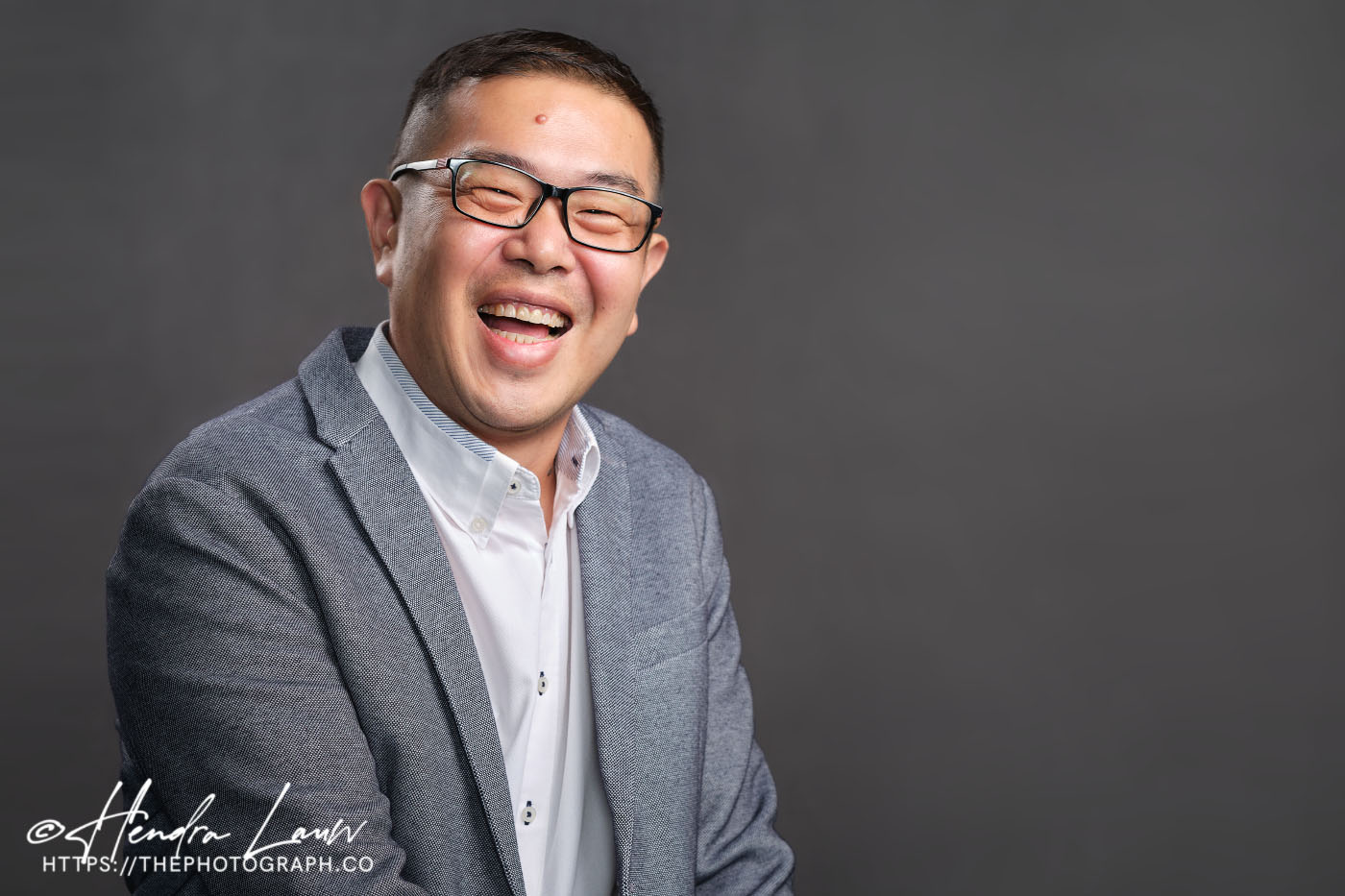 As your photographer, I will take care of what you need to do during your photoshoot session, but here are what you can do to prepare yourself for the photoshoot.
Wardrobe / clothes
what to wear – remember that you want to look good in the photos, so wear something you love that you know will make you look great.
well-fitted shirt – make sure it's not too loose nor too tight.
neat and tidy – your clothes should be ironed, with no wrinkle and look new or like new.
solid colour – clothes in solid colours work best for corporate headshot. If you are pairing it with a jacket / blazer, make sure they create good contrast. For example: white shirt and blue / black / dark grey jacket or blazer, light blue shirt and black / dark grey jacket or blazer.
If you need help with choosing what colours of clothes to wear, use this colour-wheel tool from Adobe to check colours that complement well with each other.
avoid wearing white shirt with no jacket or blazer – anything that is too bright in the photo will be the main focal point. You want your face to be the focal point of your headshot, not your white shirt. But if you prefer a white shirt, wear it together with a darker colour jacket or blazer.
avoid wearing an undershirt – but if you prefer to wear one, wear a white v-neck / low cut undershirt so they won't be visible in the photos.
wrinkle-free – do not wear shirt that can wrinkle easily.
avoid wearing dark / black clothes if you have long dark / black hair – your hair will blend with your clothes with no / very minimal separation. Wear something lighter in colour if you have long black hair in order to have good contrast.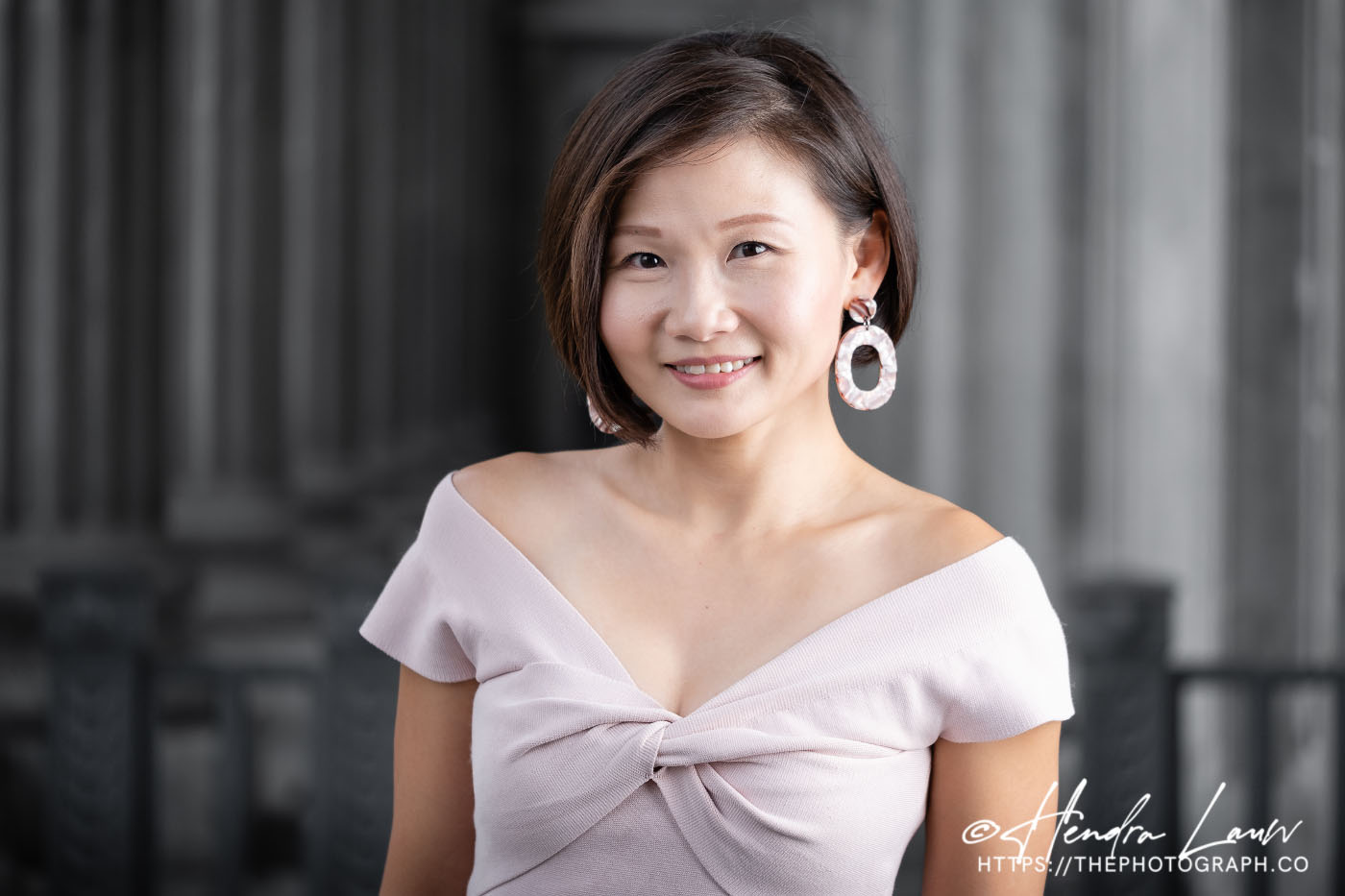 Glasses
clean and clear – make sure no smudges and / or fingerprints on your glasses.
avoid transition lenses – they may look like sunglasses because of the studio lighting.
simple anti-reflective and clear glasses – avoid wearing PC glasses, i.e. those computer glasses meant to reduce the blue light. While it's possible to pose in certain way to avoid the blue light reflection, you will end up having your headshot limited to only one angle / pose.
normal contact lenses – avoid wearing coloured contact lenses. Your natural-looking eyes will look better for corporate headshots.
only if you can, no glasses – it will give you more flexibilities in posing without having to worry about reflection on your glasses, or you can wear glasses with no lenses / blank.
Make-up
be natural – natural-looking make-up works best. Don't overdo it.
matte instead of glossy – matte finish foundations are better as they will reflect no / less light. Avoid shiny / sparkly make-up.
lipstick – if you don't like to put on lipstick, at least moisturise your lips so you will look fresh.
Hair / Facial Hair / Nose Hair
haircut – if you need to get a haircut, do it about one week before the photoshoot. Let your hair grow a bit more so they will look more natural with less / no strong cut lines.
nose hair – trim them as needed.
shaving – shave as needed. Use shaving creams and after shave to avoid having razor burn on your skin.
Facial Skin
avoid the sun – a week or few days before your session, stay away from direct and harsh sunlight so you will not have those redness / sunburn on your skin.
moisturise – if you have dry skin, moisturise them so you will look fresh in the photos.
get rid of the oil – if you have oily skin, bring blotting papers or sheets and use them just before your session
And last but not least, have enough rest. You do not want to come to your session with puffy eyes and looking tired.
I look forward to having the pleasure of photographing you. Contact me to schedule your session.