"What would you do if you weren't afraid?"

― Spencer Johnson, Who Moved My Cheese?
I started Masakecil Photography (www.masakecil.com) in 2009, my first photography business focusing on shooting outdoor children and family portrait in Singapore. With the help of some great friends, the business also took me to Hong Kong, Thailand, Philippines, Indonesia and Malaysia to shoot. I am grateful for the experience, the mistakes I made, the lessons, the families I met, some have become very good friends and great supporters until now and I am especially proud of the images I created all these years. A passion that started when my daughter was born in 2005 has become something I proudly extended to others.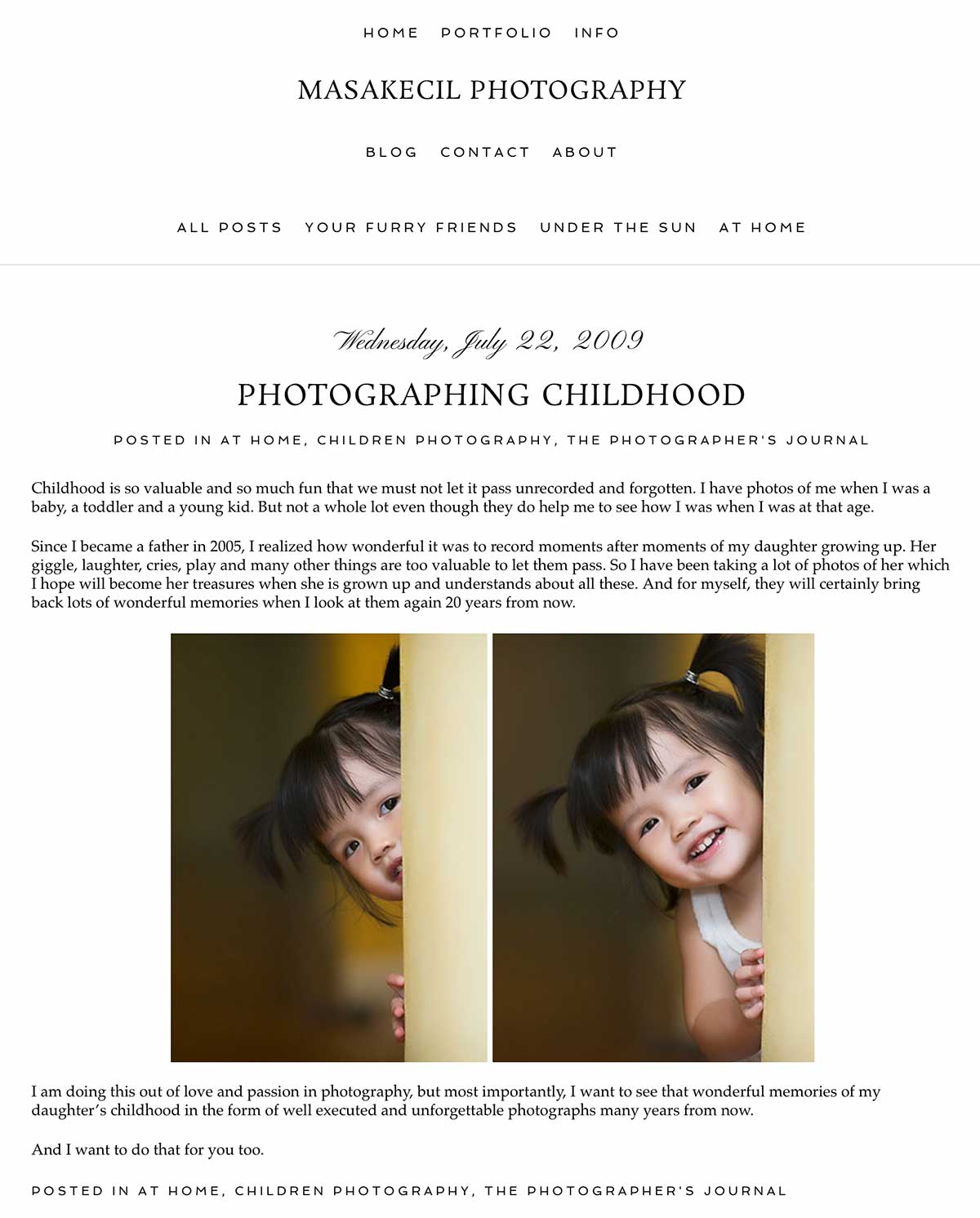 A blog post on www.masakecil.com dated July 22, 2009
At the same time as I was running Masakecil Photography, I was also running two other photography blogs. One of them that started several years earlier, www.hendralauw.com, became the winner of Singapore Best Photography Blog Award in 2010.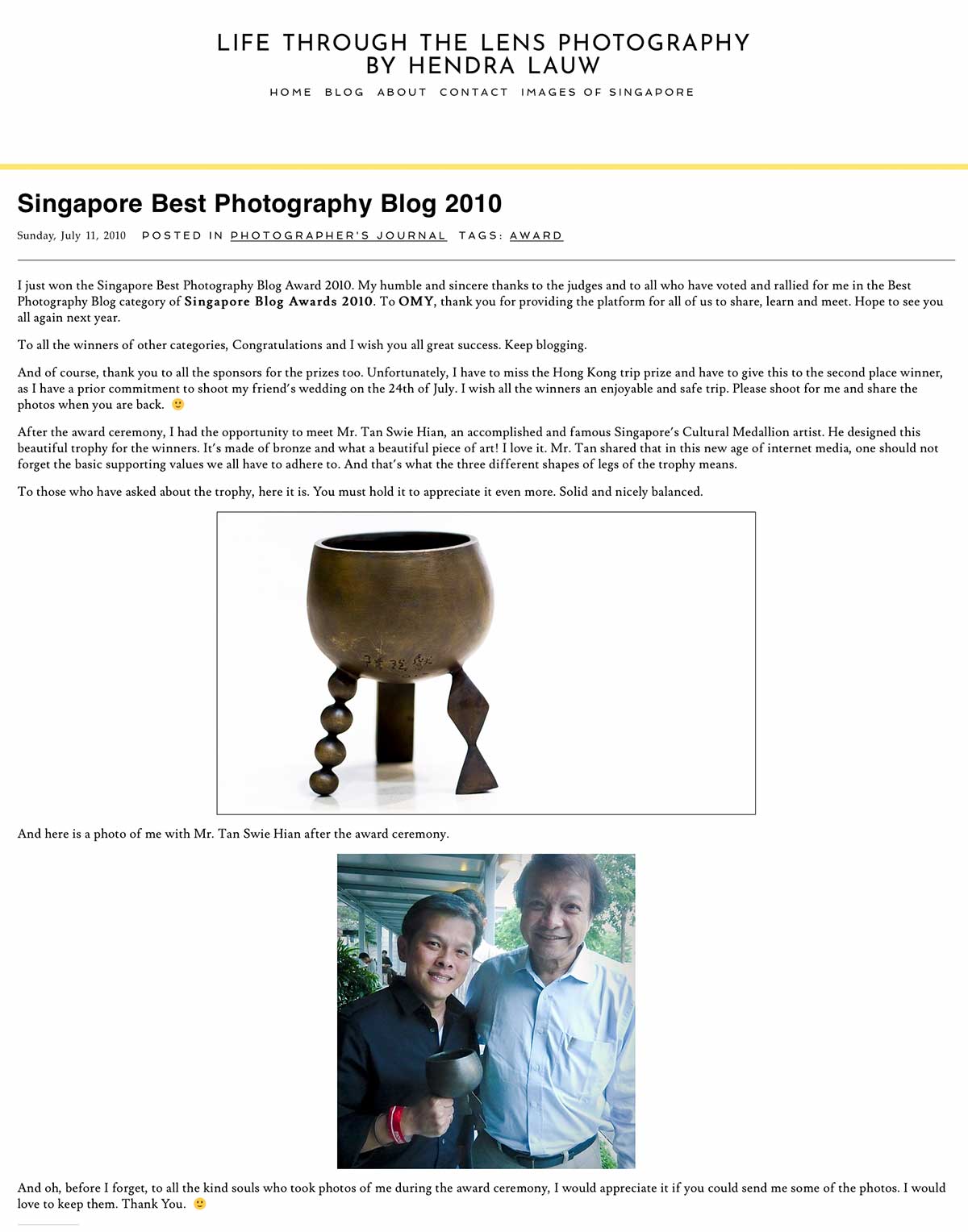 A blog post on www.hendralauw.com dated July 11, 2010
Naturally, when the idea of combining these websites into one came to me, it scared me. Especially the fear of losing my identity as a family portrait photographer under the name of Masakecil that I have built since 2009. I sat on the idea for few years.
Until April 2020, when the Covid-19 pandemic hit Singapore and we were in circuit breaker period and I could not operate my business as we were not allowed to go out other than doing essential activities. I launched a new website, thephotograph.co to offer my photo printing service because I could run this from home. But this also means I now have another website to maintain.
Soon after I launched the photo printing service, my fear about losing my identity disappeared. I am now set to use thephotograph.co as my only online outlet for photography. This will include my family portrait business, my other photography work, photo printing, selling my prints and other ideas I am working on now. I will also include my passion for memory keeping such as journaling and photo-journaling on this website. ThePhotograph.co is now officially my photography and creativity brand.
Old contents, especially the blog posts from masakecil.com and hendralauw.com, will continue to be migrated and I have decided to use the original timestamp from those two sites for historical and sentimental reasons. You may see new posts backdated to those old timestamps as I continue to build this site.
So, welcome to thephotograph.co! I look forward to working with you and to sharing with you any inspiration on photography, printing and memory keeping. Thank you.
Header image: sunrise at Bromo Tengger Semeru National Park, Indonesia, August 2010.