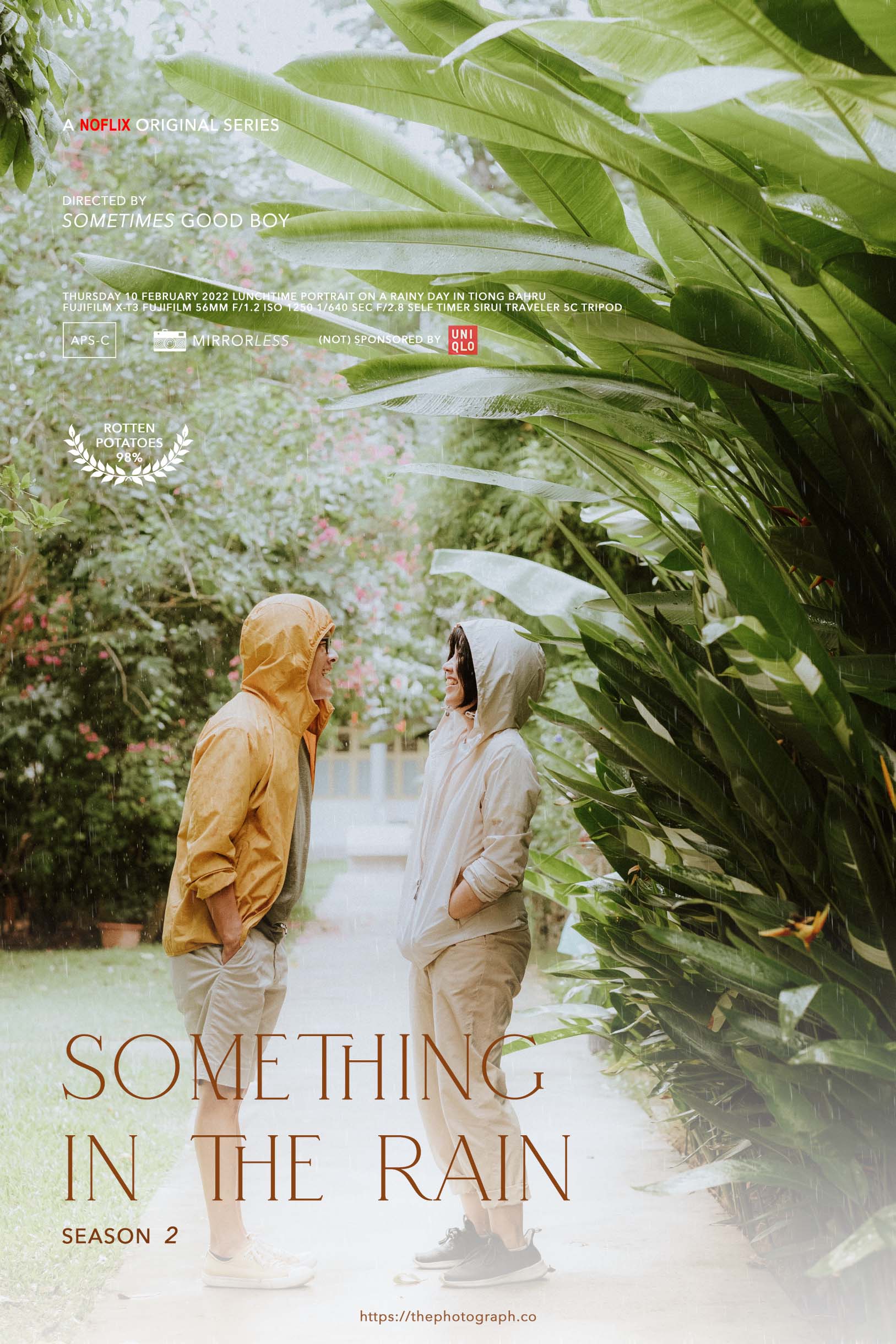 My wife and I in Tiong Bahru, on 10 February 2020. We did our own photoshoot under the rain. I made it into a movie poster for fun. Yes, I am into Korean dramas.
The forecast turned out very accurate for today. It's been raining since dawn.
But I left home anyway, hoping that the rain would stop and the photoshoot could proceed. Talk about being optimistic. 🙂
I arrived at Botanic Gardens' Gallop Extension at 6:45am, greeted by the pitter-patter of the raindrops on the roof of the visitor centre. I like to arrive early for my photoshoot. Often it's an hour earlier whenever I can. We had planned to meet at 7:15am. I like this family. Very enthusiastic about their photoshoot. It's an extended family photoshoot including their parents and sibling's family. In this location, on clear weather days, it's already bright at 7:30am and it gets hot fast after that. So, meeting at 7:15am is actually good.
I saw few people jogging at the park under the cool rainy morning. It's been a while since the last time I did that.
The whole Singapore was wet.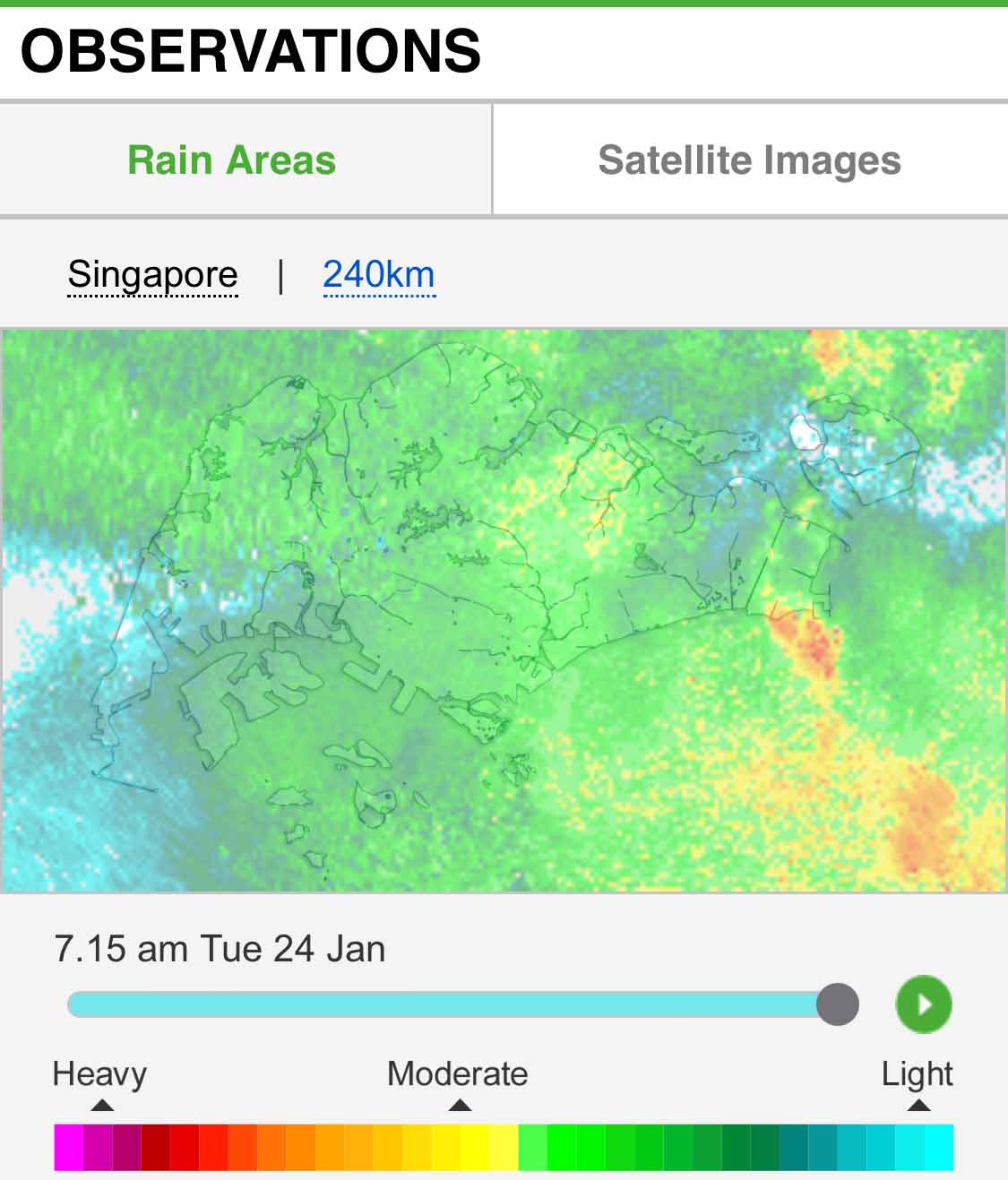 And here's the 240km radius looked like: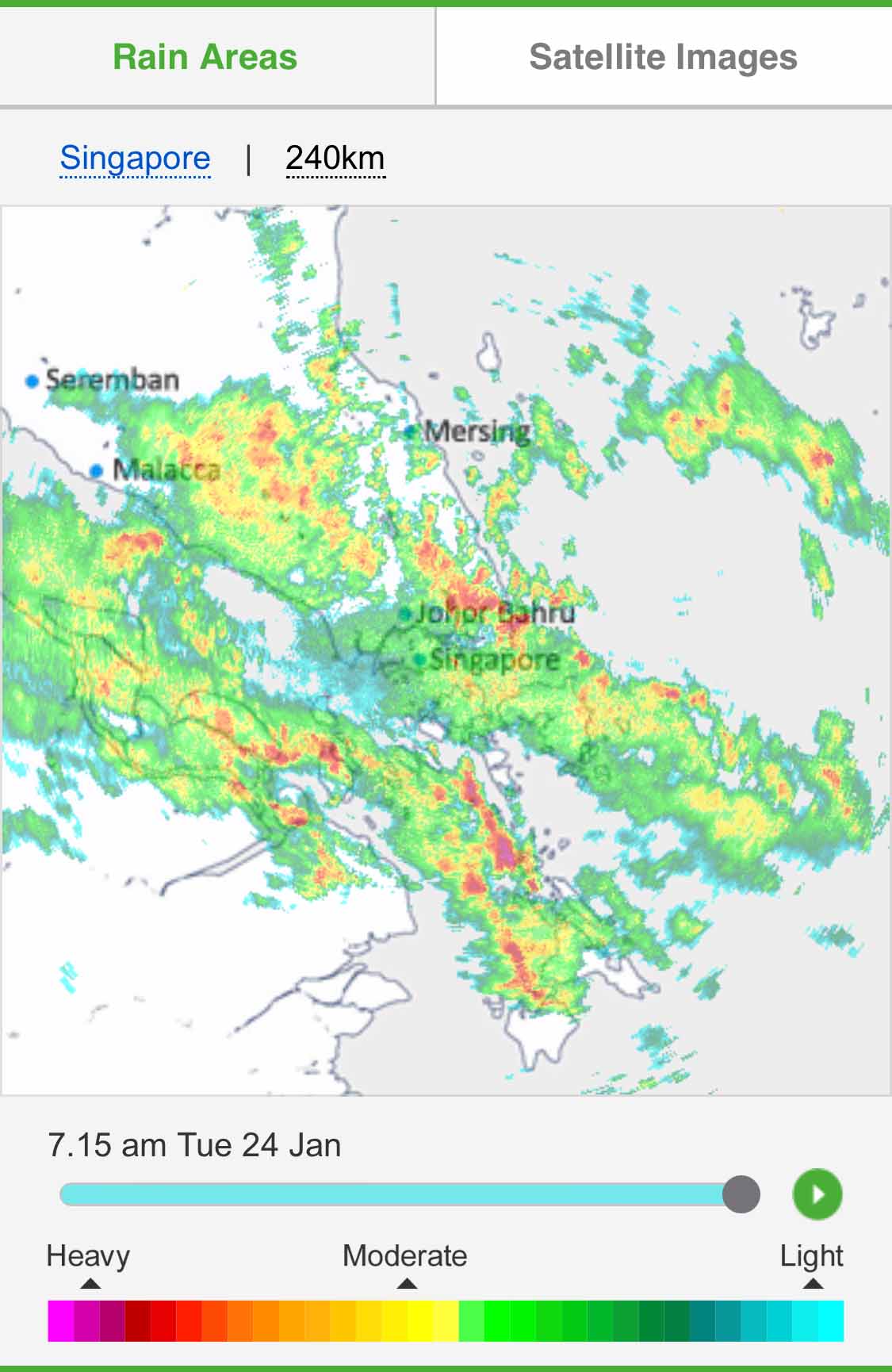 We already decided to postpone the photoshoot when I was still in the grab car on the way to the location. The forecast just didn't look good. It's better to postpone so they could plan their day accordingly.
I used to feel very sad when it rained. Because it means a loss of income for those days, even though most of them got rescheduled to other days.
But I embrace it a lot better now. Being an outdoor family photographer, the weather is part and parcel of my job. It's both the joy and the pain. 🙂 I don't want it to rain, but there are others that will benefit from it.
So, as the raindrops fall gently, nourishing the seeds, plants, trees and flowers, and other creatures including us humans, I always remember the kindness of rain, a kindness to the earth below. It's a reminder of nature's grace with every drop that falls from the sky. Let the rain fall down, for in its calming and soothing sound you may find peace and hope.
Rain rain you can stay, I'll come again another day.